IAFF Headlines
Current news directly from IAFF locals, councils, and state/province associations in the US and Canada.
KCFD Retired Fire Fighters
08/16/17 - IAFF Local 42
The Kansas City, Missouri Retired Fire Fighters Association has established its own website.  This is one of the best online sources for KCFD History and we invite you to visit them and learn something new about something old.  Special acknowledgement to Chuck Gabert, KCFD Retired Fire Captain and Ray Elder, KCFD Retired Fire Captain and KCFD Historian.
Bellows Falls L4437 Layoffs
08/15/17 - Professional Fire Fighters of Vermont
Residents speak out at city council meeting against dog shooting
08/15/17 - IAFF Local 1164
Correction: A previous version of this story misspelled the Eiben family's name in Livonia City Council President Kathleen McIntyre's quote. It has been corrected. Laura Hilobuk said the story of her father's dog dying at the hands of a utility worker last month in Livonia has gone global.
Local 42 Hosts IAFF Peer Support Training
08/14/17 - Missouri State Council of Fire Fighters
New Probationary Firefighters
08/14/17 - IAFF Somerville Fire Local 76
New probationary firefighters Troy Saulnier and Stephen Cafferky were appointed to the departmant effective August 7th and will be starting the Massachusetts Firefighting Academy Monday, August 21st.
Northeast Charity Golf Tournament
08/14/17 - Pennsylvania Professional Fire Fighters Association
1st Annual PPFFA Firefighters Memorial Ball
08/14/17 - Pennsylvania Professional Fire Fighters Association
Brothers and Sisters: The PPFFA Fallen Fire Fighter Memorial Committee in conjunction with the PPFFA Executive Board and PPFFA District Service Representives will be hosting the 1st Annual Firefighters Memorial Ball on October 10, 2017 at the Crowne Plaza Harrisburg 23 South 2nd Street Harrisburg, PA 17101. The Ball begins with a cash bar at 5:30 PM and dinner at 6:30. The cost is $75.
Local 42 Hosts IAFF Peer Support Training
08/14/17 - IAFF Local 42
Funeral Notice: Jonathan Messick
08/11/17 - IAFF Local 42
Funeral Arrangements for former IAFF Local 42 Executive Board Member and Southern Platte Fire Protection District Battalion Chief Jonathon Messick: Visitation, Monday, August 14th: 5:00 PM till 8:00 PM at Kearney First Baptist Church, located at 303 South Grove, Kearney, MO.  Funeral Service, Tuesday, August 15th, 11:00 AM, located at the Church.  Burial, Mt.
30th Annual Chili Cook Off
08/11/17 - Denver Firefighters Local 858
Brothers and Sisters, It's that time of year again and we want to make sure this year is the best cook-off ever. 2017 will mark the 30th Anniversary of the cook-off and it will be an amazing event. The event applications can be downloaded from the attachment from this email. The event will be Friday, September 29, 2017 at Larimer Square.
IAFF Fallen Firefighter Memorial Procession Information
08/11/17 - Colorado Springs Professional Firefighters
Colorado Springs Professional Fire Fighters Union, IAFF Local 5 2017 IAFF Fallen Fire Fighter Memorial Procession "The Ride to Remember" Procession Route (First Section) Route Liaison: John "Sparky" Stevens 720-273-7566 Check Rocky Mountain Wind and Fire website for updates and registration information.
Saint Paul District Chief Assists Individual To Safety
08/10/17 - IAFF Local 21
FAC, Rockies, and Ball updates
08/10/17 - Denver Firefighters Local 858
Good morning all members. Just a couple quick updates and some excited save the date info. First off, we have our Summer Patio series FAC tomorrow night @ Locavore Beerworks, fun starts @ 5:30 with delicious beer and great times. 5950 S Platte Canyon Rd. Secondly, we have our 858 day with the Rockies coming up on Sunday August 20th.
2017 PFFWV Fall Training Summit
08/09/17 - Professional Fire Fighters of West Virginia
2017 PFFWV Fall Training Summit The PFFWV is proud to present our 1st biennial Fall Training Summit. This event will be held in Charleston, WV on September 25th – 27th at the Embassy Suites. Charleston Professional Firefighters Local 317 will be the host for this inaugural event. This unique opportunity offers training in both job related and union skills.
KCFD & KCKFD Fundraising Event
08/09/17 - IAFF Local 42
Guns and Hoses Golf Tournament
08/09/17 - Tallahassee Professional Fire Fighters
Killearn Country Club along with Local 2339, and PBA will be holding a Guns and Hoses golf tournament Aug 28th to support local charities.
2018 Calendar Sponsors
08/09/17 - Tallahassee Professional Fire Fighters
The 2018 Bringin the Heat calendar is looking for sponsors, this years calendar will feature some special guests and will be going towards a great cause. Contact jreese523@aol.com if you are interested.
Local 786 Golf Tournament
08/08/17 - IAFF Local 786
CPFF Meeting August 17th
08/08/17 - Denver Firefighters Local 858
All, The CPFF Delegate Meeting will be hosted by North Metro Fire Fighters on August 17, 2017 at 10:30am. Posting - Nominations and Election for CPFF Secretary/Treasurer - This serves as a 30 day notice.
August FAC **FRIDAY the 11TH**
08/08/17 - Denver Firefighters Local 858
You may have received a flyer for the August FAC taking place this Saturday. PLEASE DISREGARD! The August FAC will take place this **FRIDAY** the 11th. See attached Flyer. Sorry for any confusion, and feel free to call our PR Director James Burkhalter with any questions.
Mission BBQ, Hometown Heroes Cup Sales
08/08/17 - IAFF 1826
To all Local 1826 Members, Mission BBQ will be selling Hometown Hero Cups starting on August 11th through September 11th. Purchasing the cup adds $2 to the regular price of a combo and that $2 is donated to their local charities, our Good and Welfare is one of them. When you bring your cup back on future visits you will save $1 off the regular price of a combo.
Meeting with Mayoral Candidate Tim Keller
08/07/17 - Albuquerque Area Fire Fighters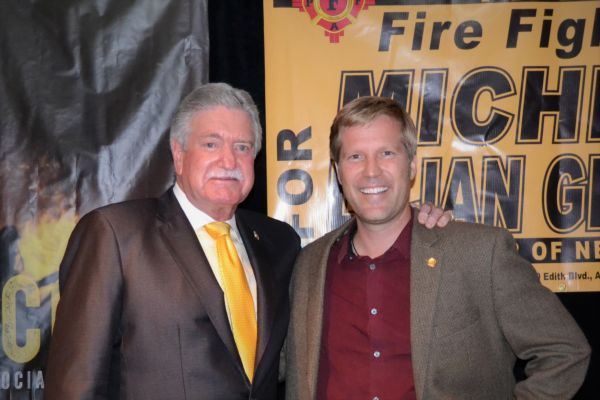 IAFF Mayoral Candidate Tim Keller is scheduled for a membership forum at the Union Hall on Saturday, August 12, 2017 at 10:00am. All members are encouraged to attend.
SF Firefighters Toy Program Holiday Party
08/07/17 - Toy Program
Friday August 4, 2017 UPDATE
08/04/17 - IAFF Local 1014
Fill the Boot! August Friday's 1-3pm
08/04/17 - New London Fire Fighters
   Help the New London Firefighters "Fill the Boot" to support the MDA foundation. The NLFD will be filling the boot outside of the North Station (240 Broad St) and outside Fire Headquarters (289 Bank St) every Friday of August from 1-3pm. The Fill the Boot campaign was started in 1954 and has raised over $558 million from generous donations.
MDA Fill the Boot
08/04/17 - IAFF Local 1132
We will have our MDA Fill the Boot event at Valley View Mall on September 2 &3. We will need members for two hour blocks during the two day event. We will hold a raffle for each member that spends two hours helping with the Boot drive. So, Save the Date and help raise money for our local kids and support MDA, an IAFF tradition since 1954.
SOLICITING FOR CAMBRIDGE FIREFIGHTERS RELIEF ASSOCIATION
08/03/17 - Cambridge Fire Fighters
Beginning this week the Cambridge Firefighters' Relief Association will be utilizing Eastern Advertising to solicit residents and businesses of Cambridge, by telephone and by mail for fundraising. Any questions or concerns should be directed to the following officers of the organization.
BC Fire Fighter Resiliency Program and BC First Responders Mental Health Website
08/02/17 - International Association of Firefighters Local 1782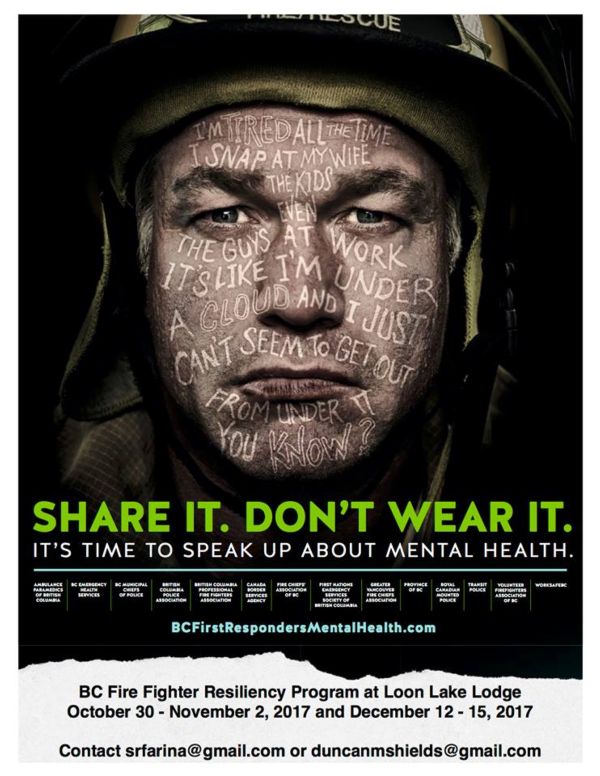 For those that are interested or may have a firefighter friend that is in need, please share these links with them: https://sites.google.com/s/0By5WO5bYV82XcU5DYVZQdEdDTFk/edit?authuser=0 http://bcfirstrespondersmentalhealth.
Highland games returning to Livonia this weekend
08/02/17 - IAFF Local 1164
Bring your laddies and lassies to Greenmead this weekend. The 168th annual St. Andrew's Society Highland Games return to Livonia's historical park at Eight Mile and Newburgh beginning Friday night. With a long-running history in metro Detroit, not much is changing at the games this year, event chairwoman Cathy Hasse said.
Bikes Blues BBQ Poker Run 2017
08/02/17 - IAFF Local 2866
August 2, 2017 The registration page for the 2017 Bikes Blues & BBQ Poker Runs will be coming online in the next few days. Please keep checking back here.
Livonia fire crews save cat from burning house
08/02/17 - IAFF Local 1164
Livonia firefighters were able to save a family pet after a fire broke out in the kitchen of a home in the southwest part of the city. Deputy Chief Mike Kelly of the Livonia Fire Department said firefighters were called at about 11 a.m. Monday to a fire in the 37000 block of Grantland, located west of Newburgh.
Dickey's BBQ donates $428 to Local 1826 Good and Welfare
08/02/17 - IAFF 1826
August Union Meeting **Locations & Reminder**
08/01/17 - Denver Firefighters Local 858
This is a reminder that the August Union meeting will take place this week on Wednesday, August 2nd at 7:00 pm at the Old Chicago off Santa Fe and Hampden (3840 River Point Pkwy, Sheridan, CO 80110) and Thursday, August 3rd at 8:30 am at Rome's (785 W Mississippi Ave, Denver, CO 80223). A few things to be aware of: 1.
Firefighter Daniel Pimenta Arrangements
08/01/17 - IAFF Local 925
FIREFIGHTER DANIEL PIMENTA FUNERAL ARRANGEMENTS Wake: Conway, Cahill - Brodeur Funeral Home (82 Lynn St Peabody) Friday - August 4, 2017 Visitation: 4-8 pm Uniformed Walk Through 3:00pm Form up at Funeral Home Parking Lot 3:30pm Uniformed walkthrough (Class A Uniforms) Funeral: St.
City Chapter 5th Steward Vacancy
08/01/17 - Albuquerque Area Fire Fighters
The IAFF Local 244 Executive Board is accepting letters of interest for the position of City Chapter Fifth Steward for the next 14 calendar days. The Executive Board will appoint a member to serve in this position at the Executive Board meeting on August 17, 2017 until the next General Election; in accordance with the IAFF Local 244 Constitution & Bylaws, Article VI, Section 5.
Sabine Strong Benefit
08/01/17 - Professional Fire Fighters of New Hampshire
NFD Strong will host a benefit in support of Newington Deputy Chief Darin Sabine and his family, including two young girls, on Aug. 24 at Stoneface Brewing as he was recently diagnosed with cancer and has a long journey ahead. Shirts and stickers are also available at the station.
2nd Annual Palumbo Pub Crawl
07/31/17 - Northern Ohio Fire Fighters
Brothers and Sisters, Willoughby Ohio Firefighter, Seamus Culligan was diagnosed with a brain tumor and ultimately diagnosed with brain cancer on January 5th 2017.  We are awaiting Seamus's disability pension hearing which should be held in August.
Cadillac Tax Repeal Stalls as Senate Fails to Deliver on ACA Reform
07/31/17 - Albuquerque Area Fire Fighters
The promise to finally repeal and replace the Affordable Care Act (ACA) hit a serious road block in the Senate, and with it a repeal of the Cadillac Tax on employer-provided healthcare. The IAFF and other pro-repeal groups worked with Senators Martin Heinrich (D-NM) and Dean Heller (R-NM) to introduce a full repeal amendment.
2017 Trustee Election Results
07/31/17 - Palm Beach County Fire Fighters Employee Benefits Fund
2017 Medical/Dental Plan Changes
07/31/17 - Palm Beach County Fire Fighters Employee Benefits Fund
New Medical and Dental ID Cards are in the Mail to all Members Every member in the medical and/or dental plans will be getting new ID cards. One card each for Medical and Dental. Your Medical card should list the member and each dependent and show coverage as Med/Vis. Your new Dental card will only show the Member name.
Lynn FireFamily Fun Day
07/31/17 - IAFF Local 739
Lynn Fire Family Fun Day Please see the attached flyer for the Lynn Fire Family Day.   Sunday September 9, 2017, 9:30 AM -2 PM. Great Woods Road entrance to Lynn Woods. Please email questions to LFD739Race@gmail.
Training Opportunity
07/30/17 - Professional Firefighters of Maine
Training Announcement for Businesses, Schools, Religious Institutions, Government Agencies, and First Responders The Brewer Police Department in conjunction with the Penobscot Emergency Management Agency (PEMA) and the Maine Emergency Management Agency (MEMA) is hosting a two day school entitled "School and Workplace Violence: Planning and Response" on August 28-29, 2017.
Update On Easton Carraway
07/29/17 - IAFF 14th District
Posted On: Mar 22, 2017 Update on Easton Carraway Easton Carraway first came to St. Jude Children's hospital in March for his treatment. He is still in Memphis being treated at the hospital.
Local 3027 Pull Box Lager Beer Tapping
07/29/17 - Cunningham Fire Fighters
August 12th from 12-4 we will be tapping out very own beer at the Copper Kettle Brewery.  Pull Box Lager was made by Local 3027 members.  Proceeds from the BBQ and tapping will support the family of Mike Freeman from Local 2164 who lost his battle with cancer.  Click the link below to purchase tickets and get more info.  https://eventgrid.
Cuffs VS Axes Boxing Classic
07/28/17 - IAFF Local 135
The 15 bout card on Veterans Day, Saturday, November 11, 2017 @ The Wichita Sports Forum features local law enforcement against firefighters for charity. Click here to purchase tickets  The 15 bout card on Veterans Day features members of local law enforcement against local firefighters.
Golf tournament
07/28/17 - IAFF local 1289
930am on October 17th at Diablo Grande is the annual Widows and Orphans Fund Charity Golf Tournament. The cost is 110$ which includes a lunch. To pay click the "buy now" link.
IAFF Local 1055 Annual Golf Tournament
07/28/17 - Missouri State Council of Fire Fighters
Headlines Provided By:
Profirefighter.com - IAFF Website Design, IAFF Website Hosting, 100% Union Made in the USA.
GrievTrac.com - Online Grievance Tracking Software, 100% Union Made in the USA.
UnionActive.com - Website Content Management System with Powerful Communication Tools for Union Website's, 100% Union Made in the USA.
IAFFLocals.com - Complete list of IAFF locals and websites plus featured content from IAFF locals around the US and Canada.
IAFFWebsiteDesign.com - IAFF Web Design, Specifically for IAFF Local Website's, 100% Union Made in the USA.